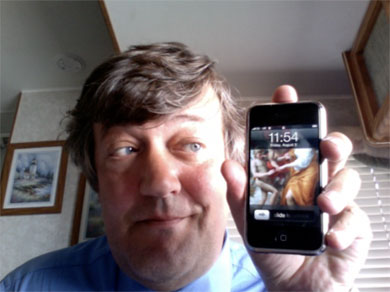 I've just finished listening to Stephen Fry on the itunes, Meet The Author podcast. As always he's brilliant. Witty, informative, humble and rambling - a sort of famous Rory Sutherland. Amongst other things he talks about his relationship with Apple. It's honest, it's passionate and it's non-conditional, he makes it quite clear that he's an advocate of the brand because in his view it's the best thing out there, he goes on to say that he would happily switch to something else if something else was out there better.
It's obvious that this kind of brand ambassador pisses on the Gillette-Beckham/Woods/etc paid for type where we all know money buys the loyalty. The only surprising thing is that brands spend so little time finding, embracing and nuturing genuine relationships with genuine consumers.
And if that proves to be too hard, they should consider time improving their product.